Under what circumstances can I book additional waiting time?
The following time frames apply to loading/unloading from the moment the vehicle is made available to the customer and the final consignee, unless otherwise agreed in writing:
1-2 pallets; 15 minutes is the standard waiting time (no extra costs will be charged)
3-19 pallets; 30 minutes is the standard waiting time (no extra costs will be charged)
20-33 pallets; 1 hour is the standard waiting time, 2 hours for international shipments (no extra costs will be charged)
Waiting day: for one waiting day 500 euros will be charged.
Any waiting time beyond the standard waiting time listed above will result in additional charges that will be included in your order.
Please note that Quicargo must be notified by email or phone regarding any additional waiting time while the driver is still at the pickup location. Without this notification, additional waiting time will not be accepted. This notification can be made via phone or email.
Where can I book the extra waiting time costs?
You can book the final additional waiting time directly in your account by reporting the operational event: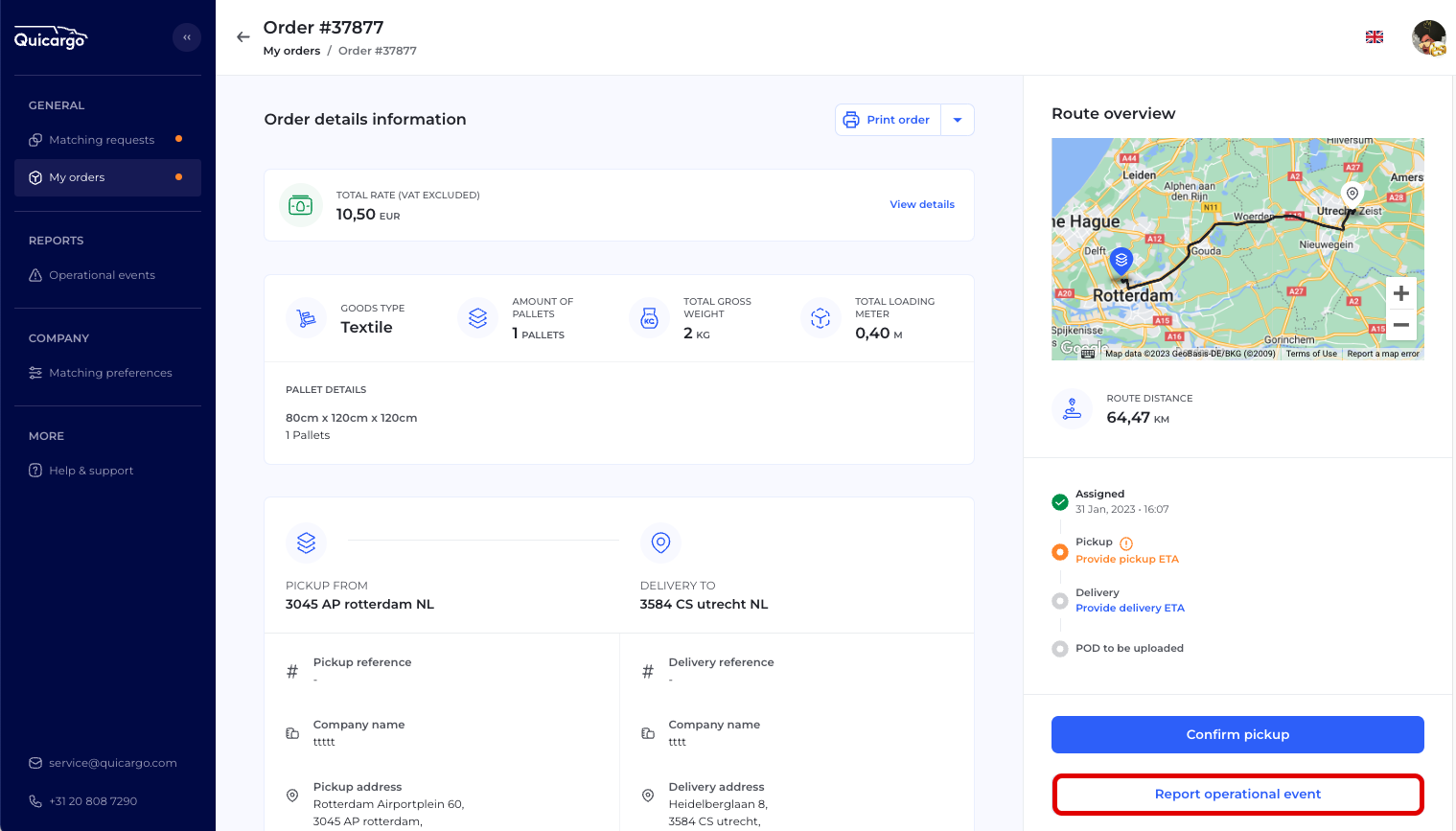 To do this, simply select the option "Extra waiting time occurred at pickup/delivery location" and provide a description of the event that led to the additional waiting time.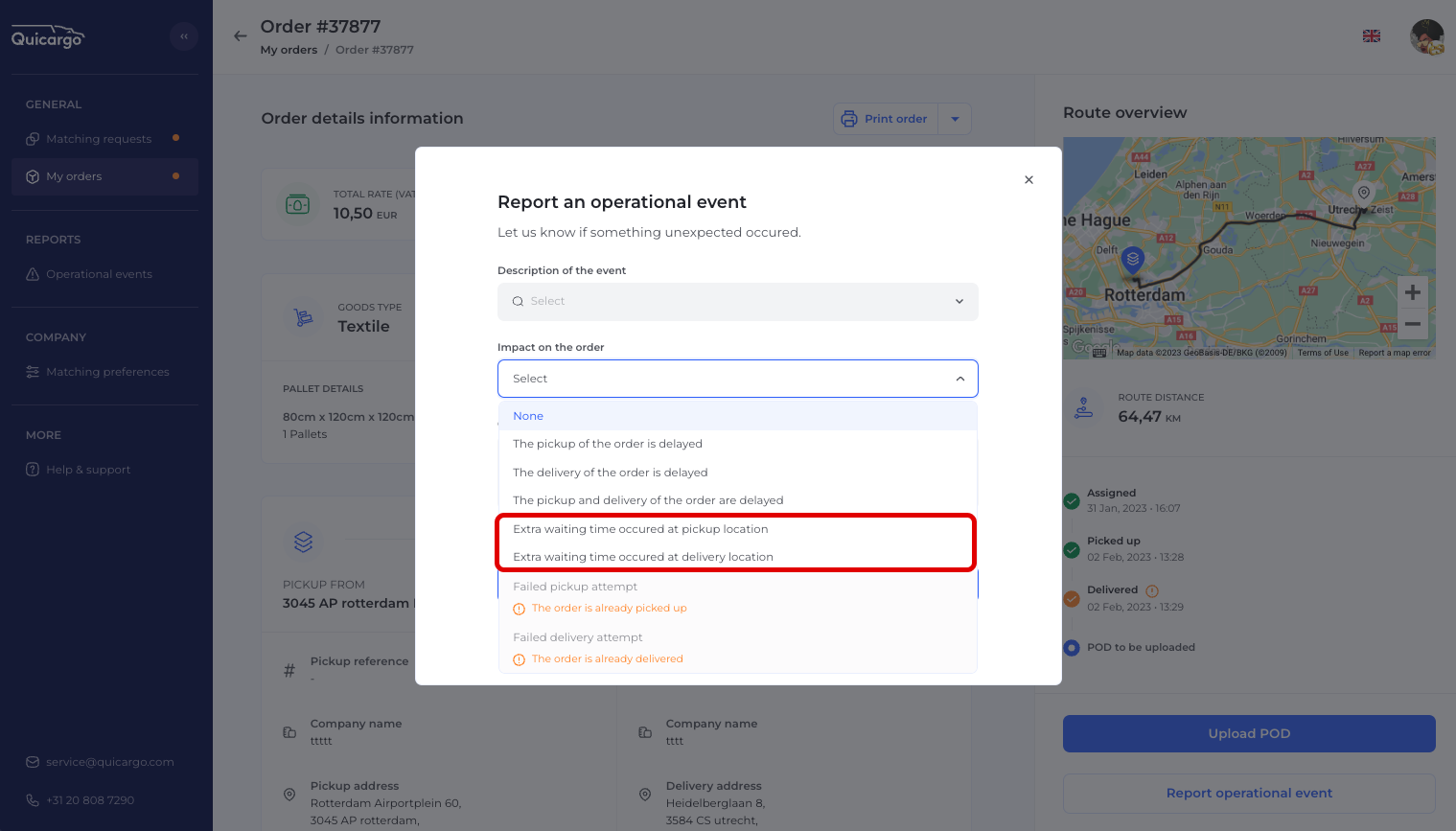 Enter the arrival and departure time, which will allow the Quicargo system to automatically calculate the amount of additional waiting time that can be charged.
After booking the operational event, the cost will be calculated based on a rate of 12.50 euros per 15 minutes. Note that calculations are made in 15-minute increments, and waiting times are rounded to the nearest 15 minutes.
Quicargo reserves the right to request GPS justification or a signed (by the customer) POD that confirms the waiting time.
You will receive an email within 24 hours confirming the approval of your operational event and the associated cost. If the event is not approved, you will receive an email with an explanation.